Mozilla has been testing an iOS version of its popular web browser since September, and
now Firefox for iOS is available publicly to anyone in possession of an iPhone, iPad or
iPod Touch.
Mozilla software is always released iteratively using test phases, so it's no surprise
that the availability of the company's inaugural iOS browser has slowly been enlarged
over a long period with emphasis placed on getting user feedback and making chances.
Like its Android counterpart, which has been on the Play Store for more than three
years, Firefox for iOS comes complete with a private browsing mode, Chrome-like
predictive searching and support for Firefox accounts, which pulls over bookmarks,
browser history, saved tabs and passwords.Apple's own Safari comes pre-installed on iOS
devices — and is the default for most apps — while Google Chrome, the web's most popular
browser. Then there are other strong contenders like Opera — popular in emerging markets
for its data compression technology — and a range of ad-block specialists, like Adblock
Plus, that burst on the scene when iOS 9 launched with an ad-block feature.That's a
great feature.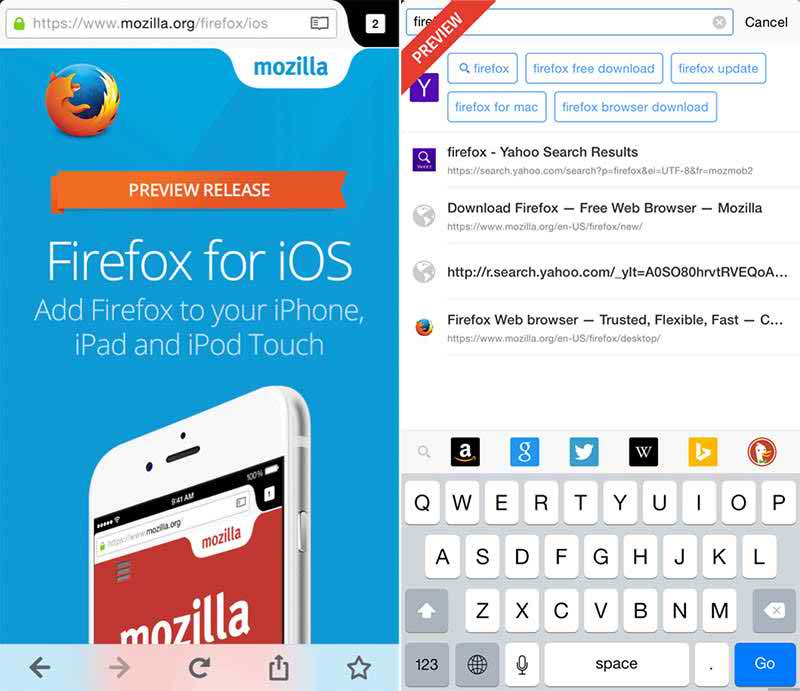 App Store at such a late time, but Mozilla has at least finally filled a gaping void on
Mobile with this release. If you're Apple device is running iOS 8.2 or newer, you can
download Firefox for iOS here.