FOX network announced today that its Fox Sports Go app is now available on the 4th-gen Apple TV. With the app, you'll be able to stream from channels including Fox Sports 1, Fox Sports 2, Fox Soccer Plus, Fox Deportes, and Fox College Sports, as well as select regional events based on your location.
Watch most popular gameing event streming NFL, MLB, UFC, NASCAR, Football, Big East Basketball, FIFA World Cup and UEFA Champions League soccer. Though they aren't specifically listed in the announcement, a MLS and Bundesliga soccer match are part of the weekly lineup during their respective seasons as well.Other authentication partners includes AT&T U-Verse, Bright House Networks, Cable One, Cablevision, Charter, Cox, DirecTV, Google Fiber, Midcontinent Communications, Suddenlink Communications, Time Warner Cable, Verizon FiOS, WOW!, and Xfinity TV.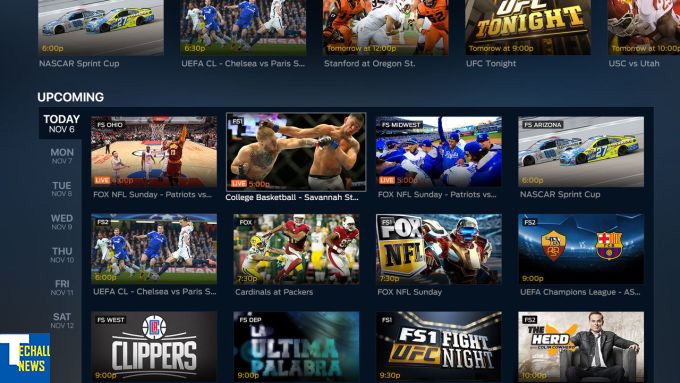 The Most Special feature is stream up to four games (or shows) at once thanks to a Multiview Display tool. Every action is streamed at 60 frames-per-second . Both of those features are items Apple discussed last fall as part of its tv OS software.
Fox Sports Go is Now available on Android TV and Sony smart TVs in addition to all apps for Android, iOS, Kindle Fire and Windows. this company also said that Chromecast support is coming this summer.
The FOX Sports GO is available to over 95 million U.S. pay TV subscribers, and is a free download on the Apple TV App Store.